GMAR Calendar
Jun
18
Mon
Statewide Realtor® Food Drive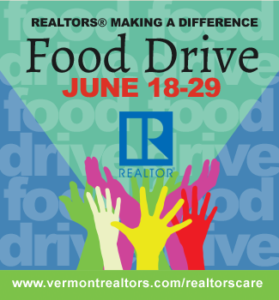 GMAR, in partnership with Vermont Realtors® and all of the state's local Realtor® boards and associations, will participate in a statewide Food Drive from June 18-29!
"We're very excited about this event and the chance to help Vermonters throughout the state," said Helen Hossley, VR CEO. "Realtors® truly care about making a difference and are committed to making their communities a better place to live."
The statewide food drive aims to help food shelves in all areas of Vermont. Food and cash donations collected during the drive will support the communities where they are collected. A full list of the food shelves supported by this event will be posted soon.
Local boards will be distributing collection bags in early June to all who are interested in participating.
Details about this exciting event will be coming soon!
Nov
2
Fri
Realtors® Conference & Expo
This is a rare opportunity to attend the REALTORS® Conference and Expo in our neck of the woods! This year's conference will be held in Boston on Nov. 2-5! The conference is NAR's premier event, with hundreds of exhibitors, cutting-edge technology and educational sessions, and a chance to network with REALTOR® professionals from all over the nation! This high-energy, action-packed event is a can't miss!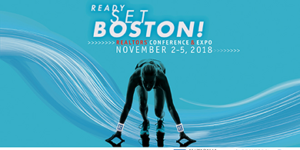 What's the secret to earning more money in real estate? Attending the 2018 REALTORS® Conference & Expo, Nov. 2-5 in Boston, MA. Attendees make two times the average real estate income, so you'll have the chance to network with some of the most successful pros in the industry!
This year's event will help you get ahead of the pack!
November 2-5, 2018 / Boston Convention & Exhibition Center / Boston, MA
100 education sessions
400+ exhibitors
20,000 total attendees