GMAR Calendar
Nov
2
Fri
Realtors® Conference & Expo
This is a rare opportunity to attend the REALTORS® Conference and Expo in our neck of the woods! This year's conference will be held in Boston on Nov. 2-5! The conference is NAR's premier event, with hundreds of exhibitors, cutting-edge technology and educational sessions, and a chance to network with REALTOR® professionals from all over the nation! This high-energy, action-packed event is a can't miss!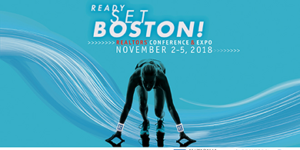 What's the secret to earning more money in real estate? Attending the 2018 REALTORS® Conference & Expo, Nov. 2-5 in Boston, MA. Attendees make two times the average real estate income, so you'll have the chance to network with some of the most successful pros in the industry!
This year's event will help you get ahead of the pack!
November 2-5, 2018 / Boston Convention & Exhibition Center / Boston, MA
100 education sessions
400+ exhibitors
20,000 total attendees
Dec
13
Thu
GMAR 2018 Holiday Party

@ Capitol Plaza Hotel, Montpelier
Dec 13 @ 6:00 pm – 9:00 pm
GMAR's Holiday Gala will be held on Thursday, December 13 at the Capitol Plaza Hotel in Montpelier. Celebrate the season with your friends and peers! Menu and event details will be posted soon!